Why we chose Cerakote finishes as our Solvent Trap Premium Finish
Because Cerakote finishes are superior to all others and cost effective!
We chose Cerakote finishes because powder coating offers inconsistent production finishes, scratching and flaking. Who knew? We did after a few runs and began our search to offer better finishes for our products.
We now have a better product with color (and camo options coming as soon as we can) and we have a veteran owned company that can fulfill our quality and production needs.
Products
B-Cell Kits
C-Cell Kits
D-Cell Kits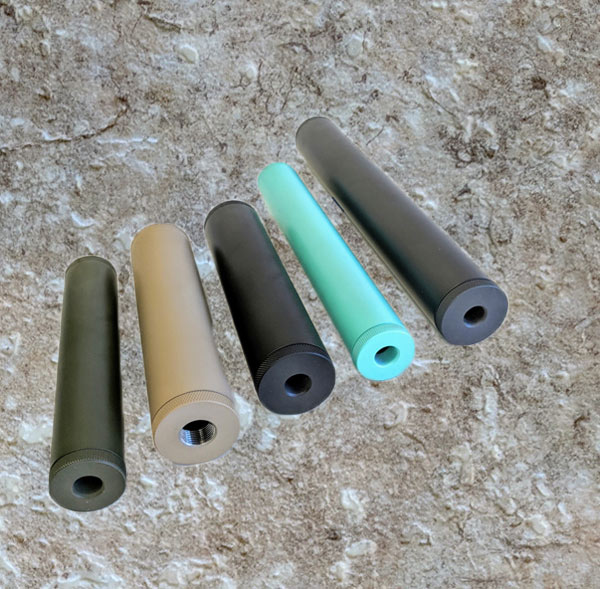 About the Cerakote H Series
The H Series Cerakote is the most the most well known of all premium coatings available for protecting metal and synthetic parts exposed to harsh conditions. Cerakote is far superior for resistance to corrosion and chemicals than almost any other available coatings. The nearest competition to this performance is other versions of Cerakote.
The H Series Cerakote is popular because you can get the protection you need in almost any color imaginable and custom colors can be mixed. The H series is a bake-on application, so plastic is not harmed during application.
In general, the H series is a good choice for firearm and outdoor related applications. You get one of the toughest layers of protection on the market along with color!
Fit and finish on internal pieces can require special fitting, after Cerakoting as the 1 mil thickness of the layer is enough to tighten tolerances on moving parts. Multiple layers of Cerakote can be added to improve protection but many opt to redo the finish and get a fresh color or design at a later date.
H Series Cerakote is versatile and works well on almost all firearm parts including Solvent Traps.